Rental cars for hire across Canada

Rental Cars Canada
Commence your search for a hire car anywhere in Canada. With our partner network we have over 1,200 locations across cities, ports and airports.

LOCATIONS
Simply enter any address or postcode or landmark into the PICK-UP address field. Then add dates and times ( remember most city locations operate office hours) PRESS SEARCH. The search results are displayed by lowest rental rate. During the booking process once you have entered your search criteria, you will see car photos (results). At the top right hand side is a drop down filter, choose "SORT BY DISTANCE". This will shuffle the available cars based upon nearest location, with a small map. The specified distance above the map is the distance from the inserted desired location to the location of the nearest supplier. Click on the little map to expand and the exact address/location will be shown.

FLEET
Most locations offer small economy and electric/hybrid vehicles, vans, luxury, premium and convertibles. We serve all major Airports, City and Train Station locations.

POPULAR LOCATIONS:
~Toronto, Calgary, Vancouver, Montreal ~Ottawa Train Station
~Port of Halifax
~Port of Québec

CHANGE LANGUAGE
Click on the FLAG at the top right hand side of page to choose your language. / Нажмите на ФЛАГ в верхней правой части страницы и выберите свой язык./ Haga clic en la BANDERA en la parte superior derecha de la página y elija su idioma./ 單擊頁面右上角的標誌,然後選擇您的語言。/ Klicken Sie oben rechts auf der Seite auf die FLAGGE und wählen Sie Ihre Sprache aus / Cliquez sur le DRAPEAU en haut à droite de la page pour choisir votre langue.
Recent Rentals
Ford Edge or similar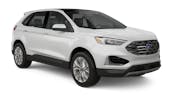 ✔
Air conditioning
✔
Automatic Transmission
22 days in May,
Calgary - Airport, Canada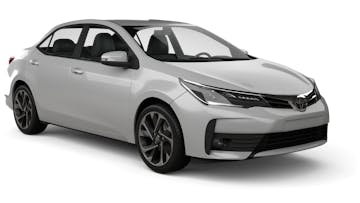 ✔
Air conditioning
✔
Automatic Transmission
3 days in July,
Montreal - Airport, Canada
Mystery Car Compact or Larger or similar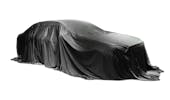 ✔
Air conditioning
✔
Automatic Transmission
2 days in June,
RED DEER - Downtown - Enterprise, Canada
DEPOSIT
You will need a CREDIT CARD when you collect the vehicle.Some locations accept a DEBIT CARD. To see which supplier accepts Debit Cards, At STEP2 of our 3 step online booking process, to the right of the car photo of your choice, is a link entitled "IMPORTANT INFORMATION". Click on this link and it will open an additional smaller window, then click on PAYMENT or CARD

SUPPORT
Hit the red CHAT bubble for 24/7 online CHAT support.

Don't forget we drive on the right-hand side of the road (same as USA).




c/o Car Trawler 22 Aerial Place N.E., Calgary, Alberta Canada T2E 3J1
Copyright 2023 carhire.lu. All rights reserved